About the Sea Clusion Boat
The Charter Boat Sea Clusion is an air conditioned 46′ Bertram Sportfish boat. We offer value prices that give you one of the nicest, roomiest, and most comfortable Deep Sea Fishing Charter Boat in Key West. The Charter Boat Sea Clusion has an Air Conditioned enclosed Anglers Lounge for getting out of the weather and a large full sized restroom for your convenience and comfort. Our charter fishing boat also has a refrigerator to keep your lunch fresh; never soggy and a large well iced beverage cooler in the cockpit for you to keep your drinks cold, right where it is needed most
The following features are on the charter boat:
• Furuno radar and fish finder
• Northstar differential gps and loran
• Two private restrooms
• Three air conditioning systems
• Full galley
• Redundant vhf radios, long range single side band
• Cellular telephone
• Twin detroit diesel engines
• Penn international 30 and 50 two speed reels for trolling
• Penn 8500 spinning reels
• Lee outriggers
• Cockpit bait freezer and bait station
• Live bait well
• Large fish box
• Murray brothers fighting chair
• Pop up canopy hading over fishing cockpit
• Electra-mate teaser systems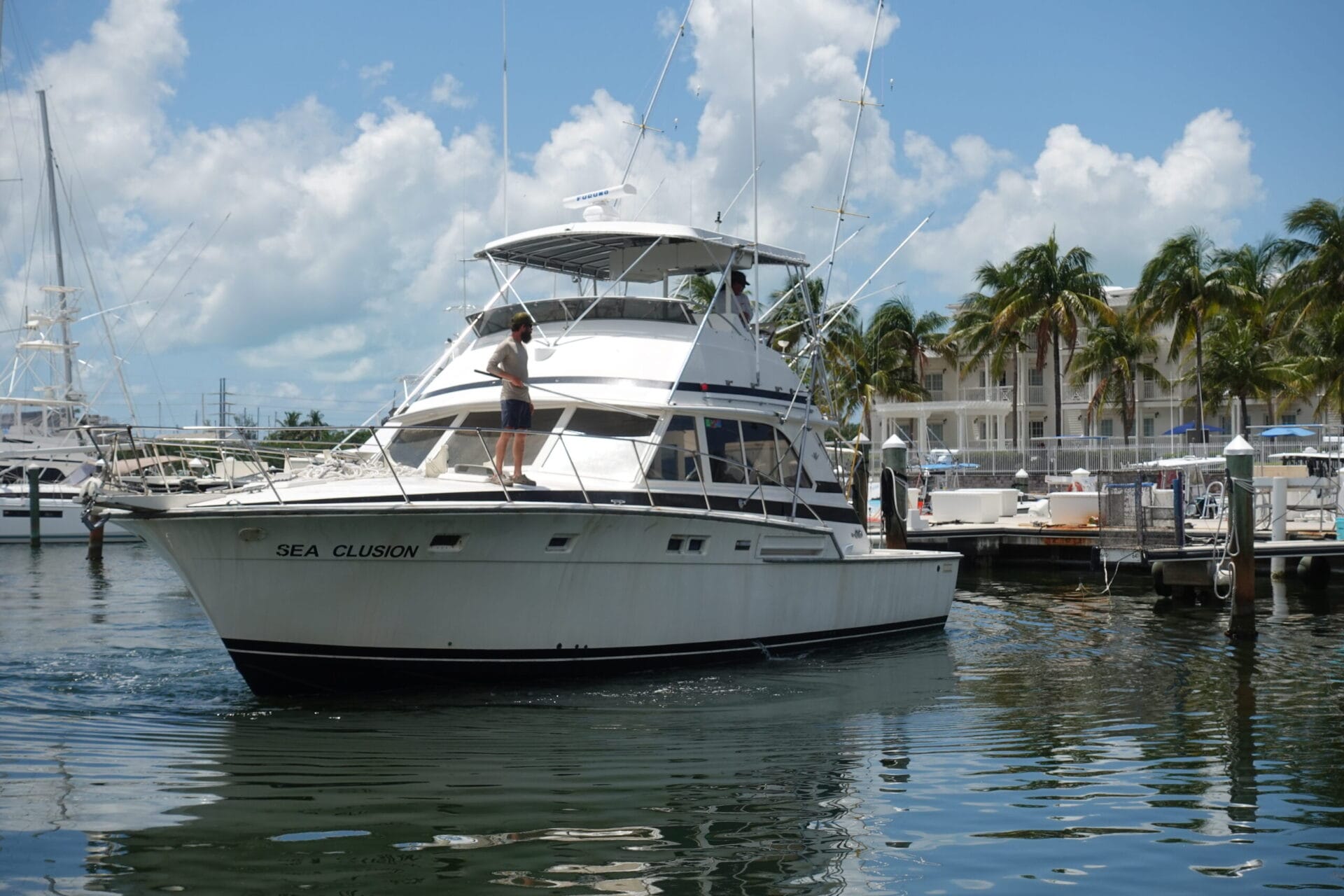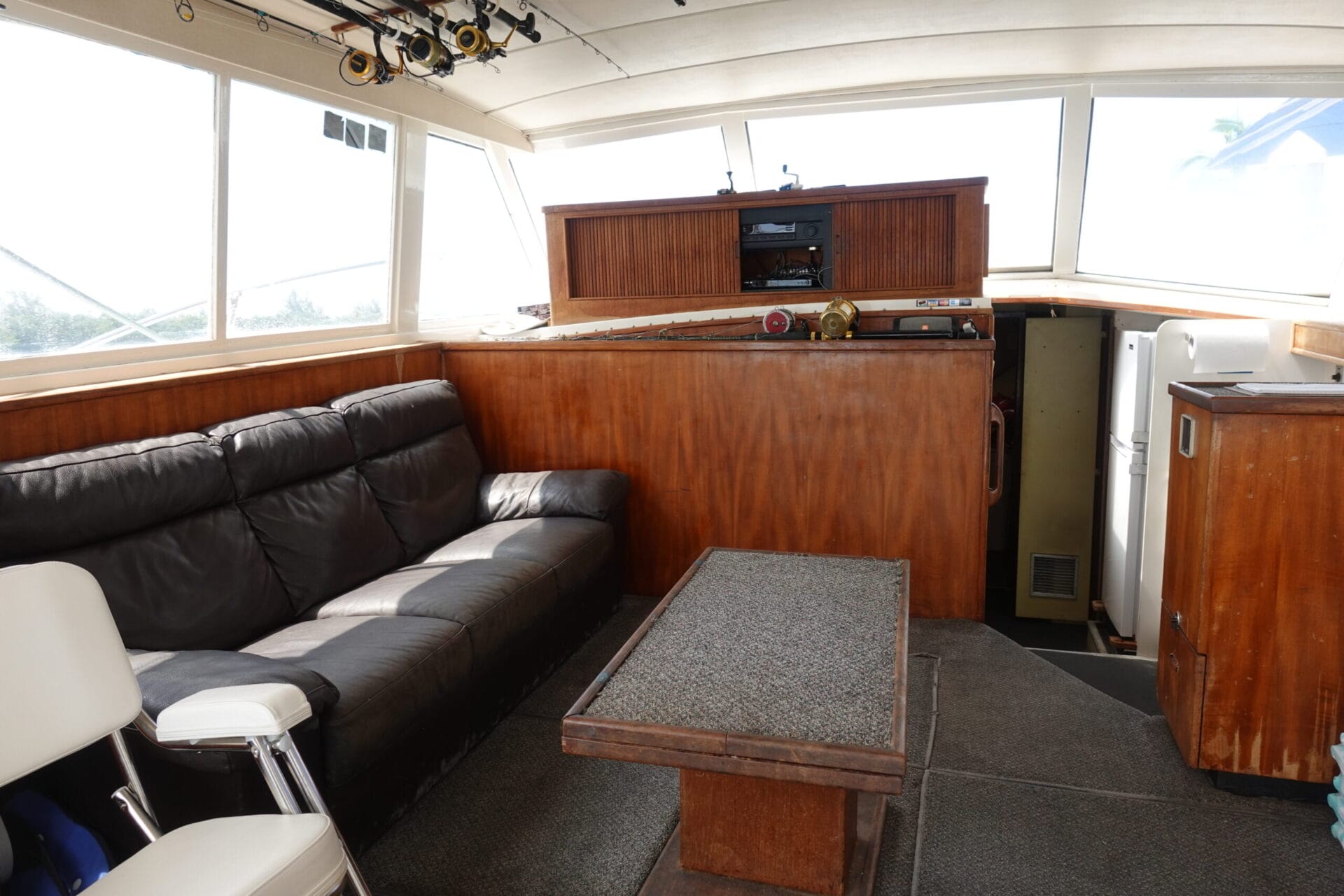 Many sayings about fishing have been passed down over the years from different cultures. These proverbs offer sage advice to all of us - not just those who love fishing. Here's one: "He who would catch fish must not mind getting wet."
With over 20 years of combined experience, our crew will ensure you have a great experience.
Capt Steve
Capt Steve has been with Sea Clusion for nearly 20 years and has been running the trips for the past three. His passion for fishing is unparalleled and he knows all of the best fishing spots.
Mate Jeff
Jeff has has only been with Sea Clusion for a short time, but he has proven himself to be a top notch mate. Jeff is a modest man, but he is a legend in the fishing world. If there are fish to be caught, he will catch them.
Thomas DeGan
Thomas took over ownership of Sea Clusion in 2023. He promises to deliver excellent service to all of our valued customers.
Reviews, Testimonials, and Ratings
We'd love for you to give us a review of your SeaClusion Key West fishing charter trip. If you are checking us out and want to read reviews, we have provided the following links . Google places requires you to have a Gmail account or Google account.
I appreciate any honest review for our service and thank you for taking the time to share your thoughts with others. I hope your fishing experience was as pleasant and exciting as I always intend.
Thank you,
Thomas DeGan, Sea Clusion Charter Fishing
No matter where it comes from, this wisdom is as true today as it was centuries ago. Fishing is not just a sport or hobby - it's a way of life. And there's nothing more satisfying than being able to feed yourself (and your family) with the fruits of your labor.